About the CLRC
You have reached the Centreville Labor Resource Center (CLRC), a safe place where CLRC members and employers meet to discuss fair wages and terms of employment. As a nonprofit, we are not interested in profits, but rather in maximizing our impact on the community. We work to provide community members with the work opportunities that allow members to be financially independent and to sustain themselves and their families as cost of living continues to rise.
In addition to the facilitation of employment agreements, the CLRC provides skills training, English classes, other educational opportunities, and referral and other services to members. In order to become a member of the CLRC each individual must register themselves as a member (individual seeking services), pay a $30 annual fee, and in return the member will have access to all services provided by the CLRC including a photo ID with discounts to local stores.
Skills Training
The CLRC offers a variety of skills training opportunities to members that are based on a member interest, employer need, and employer feedback. Most classes are offered in the winter months when job opportunities slow down. The Winter hours are 7 AM to 12 PM, Monday through Saturday.
Training offered at CLRC:
Painting (100158, 095739)

Drywall

Basic electrical

Garage floor painting (114631)

Moving techniques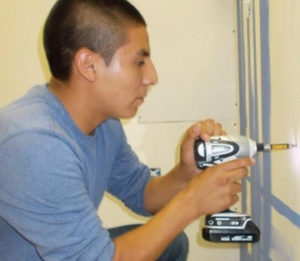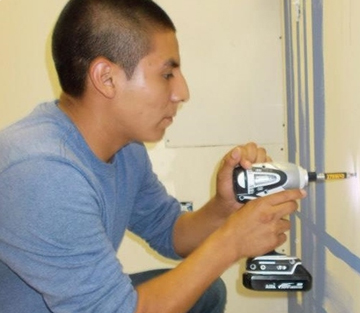 English as a Second Language Classes (ESOL)
The CLRC offers both daytime and night time courses to members at no additional cost (only $30 yearly membership).
Day classes are held throughout the year on a drop in basis and are facilitated by our wonderful ESOL teacher volunteers. These classes are beginner level and have weekly themes that are most relevant to members immediate needs.
| | | |
| --- | --- | --- |
| Day | Time | Teacher |
| Monday | 9-10 am | Susan |
| Tuesday | 9:30-10:30 am | Alice |
| Thursday | 9-10 am | Maggie |
| Friday | 8:30-9:30 am | Jennifer |
| Saturday | 10:30-11:30 am | Joyce |
2. Night Classes are offered in the Fall and Winter months on Thursday nights from 7-9 pm. These classes require pre-registration and follow a curriculum. These classes are intended for beginner and intermediate students. Moreover, these classes require the purchase of two books ($20 each) that cost $40 in total.
Other Educational Opportunities
We are very fortunate to have a multitude of partners ranging from individuals to non-profits to government agencies to private businesses who frequently collaborate with us to provide additional educational opportunities to our members. Below is a list educational presentations held at the CLRC:
Financial Literacy
Police Relations and Immigration Enforcement
Public Transportation Utilization
Green Cleaning
Oral Health with Auñon Dental Group
Family Literacy
Family Reunification
OSHA
Referral and Other Services
At times the CLRC takes on the role of a community center, offering referral and other services on an as needed basis. Over time we have developed strong relationships with other service providers who are able to assist our members with needs that are outside of our organizations capacity to provide. Common referral needs include: full time employment agencies, immigration assistance & other legal, and health care services. We are honored to say that we are able to offer members discounted legal and dental care due to our generous partners, Immigrants Rights LLC and the Auñon Dental Group.
Depending on staff availability, we do our best to assist members in other needs that they may have such as school enrollment, social service applications, housing applications, letters of recommendation, and other translation needs.